GERMAN MEDIA REACTS TO EMBARASSING LOSS
Posted by

content

on Friday, 7 May 2021
It was a shocking sight as a star-studded Germany squad lost to North Macedonia in their World Cup Qualifying fixture days ago, and the result has still left some people feeling shocked and awed at how Germany could succumb to defeat to the Macedonians. Germany headed into the game having not lost a World Cup Qualifying game in as many as 20 years, and a lot of German news media outlets have brandished the result as an unacceptable one.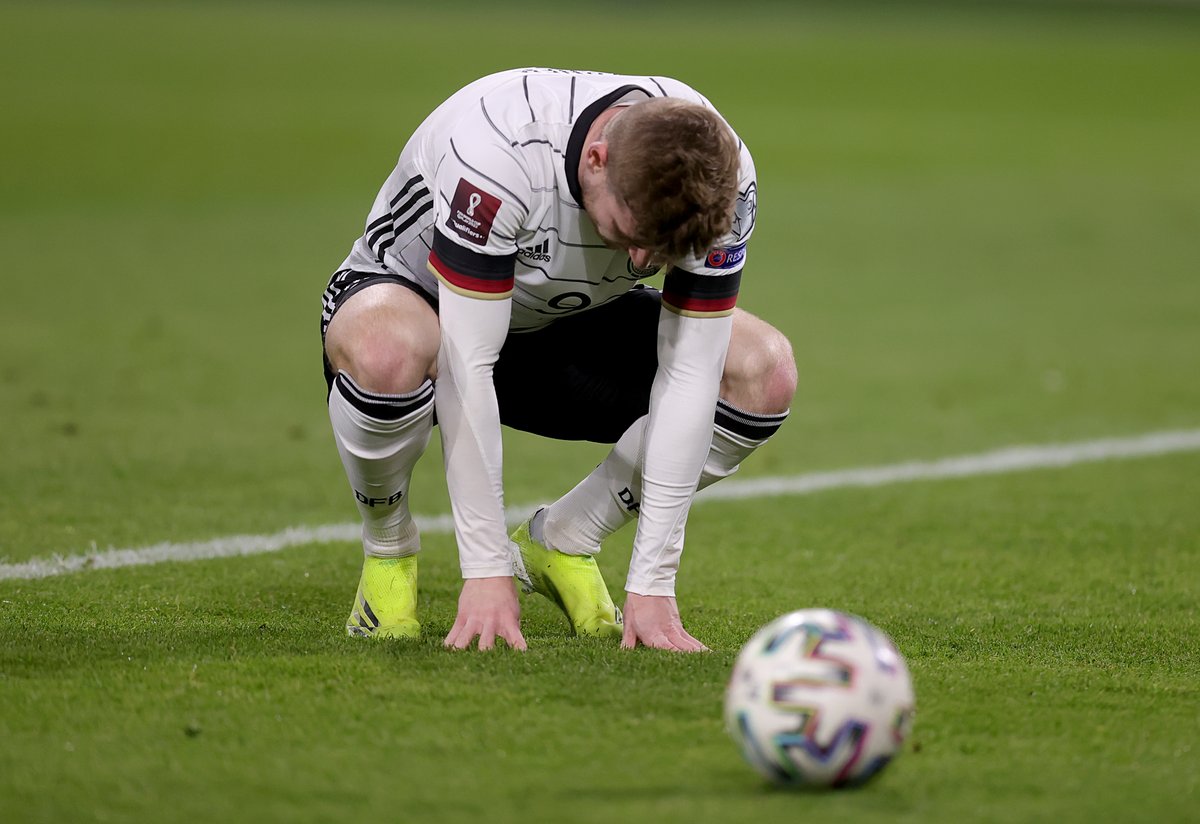 The loss not only came at home in Munich, but it was also suffered against a North Macedonian side that was ranked 65th in the world FIFA rankings. Following the result, the German press became overwhelmed and several headlines made the rounds, with one newspaper media saying that the result was shocking and humiliating.
Germany, four-time world Champions looked on as they were smartly beaten by a motivated North Macedonia side that expected nothing more than a defeat. However, it turned out to become one of those football stories about underdogs defying all odds and emerging winners of games they were expected to lose.
Bild, the biggest sports newspaper media outlet in Germany, published a story on the result and headlined it as an embarrassing moment . A German website Die Welt followed up by posting an article saying this should not be the sort of thing happening to the country.
Germany were already maintaining a record of 35 games unbeaten in World Cup Qualifying games but the streak was broken in such a humiliating fashion and by unexpected opponents. The German national team's striker on the night Timo Werner who plays for Chelsea was singled out for major criticism after he continued his dismal run of form in front of goal this season by missing a sitter.
Head coach Joachim Low said it's time for the squad to dust their feet and look forward because there's a lot more to play for and they should stop looking back.