TWO W/CUP SPOTS UP FOR GRABS
Posted by

content

on Thursday, 23 June 2022
There are only two World Cup 2022 spots up for grabs for five teams namely Australia, the United Arab Emirates (UAE), Peru, Costa Rica and New Zealand after Wales became team number 30 for the tournament. 32 teams will battle it out for the right to emerge as world champions at the World Cup 2022 tournament in Qatar at the end of the year.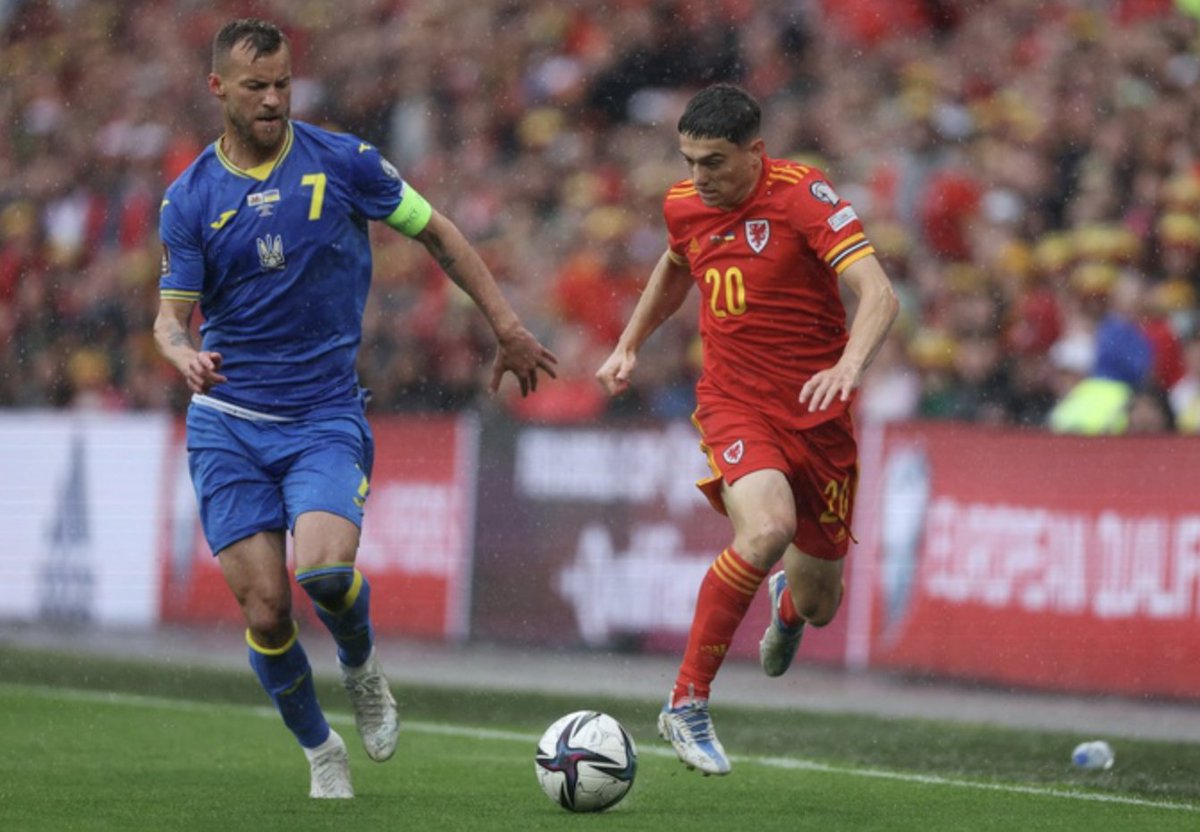 Wales became the latest team to qualify for the World Cup tournament in Qatar after beating Ukraine 1-0 at home. The Welsh team qualified for the World Cup for the first time in 64 years after the own goal from West Ham star AndriyYarmolenkoon 34 minutes was the difference between the two teams.
Wales had earlier qualified for the playoff final clash with Ukraine from path A in the European section of the Qatar 2022 World Cup qualifiers by beating Austria 2-1 in the semifinals courtesy the brace from outgoing Real Madrid attacker Gareth Bale. On their part, Ukraine stunned Scotland 3-1 at home in their own playoff semifinal with the likes of AndriyYarmolenko, Roman Yaremchuk and ArtemDovbyk getting the goals for the visitors.
The Welsh team are in Group B at the World Cup 2022 tournament in Qatar alongside fellow Home Nations England, Asian team Iran and USA (United States of America).
For the final two World Cup spots, Australia will take on the United Arab Emirates (UAE) tomorrow in their Asian playoff tie with the winner facing Peru six days later in the inter-confederation playoffs for one team each from Asia and South America. The winner will seal one of the two spots meaning that only one of Australia, Peru and UAE will be at the World Cup 2022 tournament. The other spot is for the winner of the inter-confederation playoff clash between New Zealand and Costa Rica.